Okay, so you guys remember this post about the Puegot frame I got right?
The previous owner thought he was Earl Shcieb and botched the paint job but…


after a little bit of elbow grease….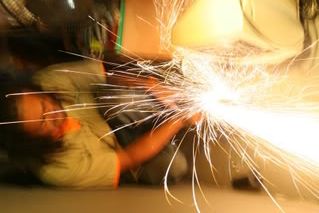 new rims and tires…..


new crankset, bottom bracket and chain….


and a beautiful paintjob from John Harris (resident airbrush artist, thanks JoJo), you get this….


Who knew going green would ever look sooooo good.